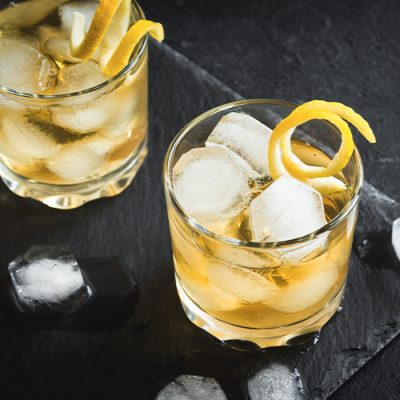 1/2 cup granulated sugar
1/4 cup boiling water
1 T dried hibiscus flowers
1 (750ML) bottle 100-proof rye whiskey (such as Old Forester)
2 Cups dry curacao
1 1/2 Cups fresh lemon juice
4 cups ice
Lemon peel strips, for garnish
Directions:
Step 1
Combine sugar, boiling water, and hibiscus in a heatproof mug. Stir until sugar is dissolved; let stand until cooled. Cover and chill hibiscus syrup until ready to use.
Step 2
Combine rye, dry curacao, lemon juice, and 1/2 cup hibiscus syrup in a pitcher. Add ice, and stir until ice is melted. Serve chilled; garnish with lemon peel strips.
Make Ahead
Batched drink may be made one day ahead; keep chilled until ready to serve.