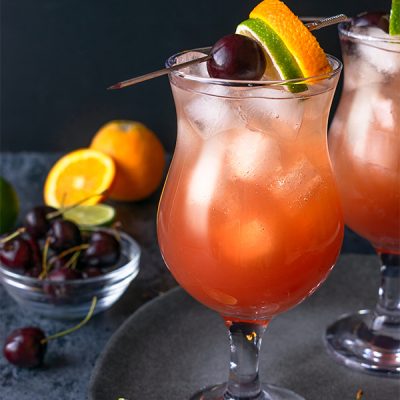 This festive take on the Hurricane combines a sweet, delicious and boozy experience you're sure to enjoy.
6 servings
2 cups passion fruit juice
1 cup plus 2 tablespoons sugar
3/4 cup lime juice
3/4 cup light rum
3/4 cup dark rum
3 tablespoons grenadine syrup
6-8 cups ice cubes
Orange slices, starfruit slices and marashino cherries
Directions:
In a pitcher, combine the fruit juice, sugar, lime juice, rum and grenadine; stir until sugar is dissolved.
Pour into hurricane or highball glasses filled with ice. Serve with orange slices, starfruit slices and cherries.