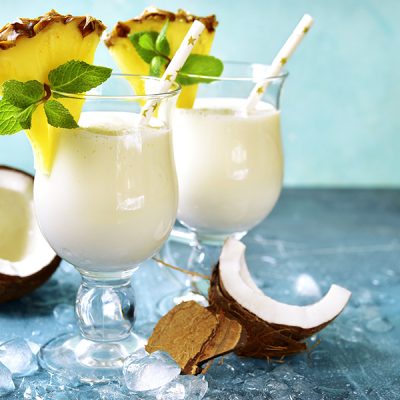 "If you like piña coladas and dancing in the rain," you will love this smooth, tasty cocktail.
2 Quart pitcher
2 1/4 Cups pineapple juice
1 Can of cream of coconut
1 1/2 cup Rum
For each drink, put 1 cup mixture in blender with ice. Process to smooth, pour into chilled hurricane glass, garnish with fresh pineapple.