Sparking Margarita Party Cocktail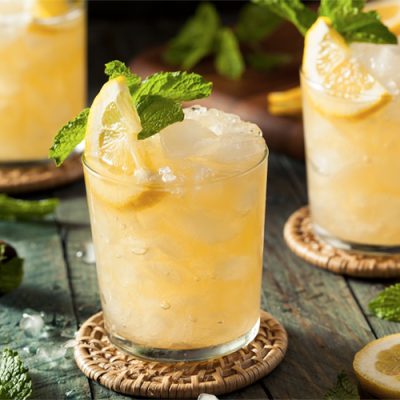 Ingredients
3 Oranges
4 Lemons
4 Limes
1 Sprig of mint
1/3 C. Lime juice
2/3 C. Agave nectar
1/2 Tequila
1 750ml White wine
2 C. Sprite (chilled)
1 750ml Sparkling white wine (chilled)
Garnish: Salt/Salt rimmer
Directions
Put sliced fruit and mint in a bowl. Add lime juice, agave syrup, tequila, and white wine. Cover and refrigerate for at least 4 hours (up to 24 hours).
When ready to serve, put fruit mixture into a punch bowl or allow pitcher, add chilled sprite and sparkling wine.
Rim your glasses with salt and add fruit to each glass. Fill glasses with sparking margarita and enjoy!