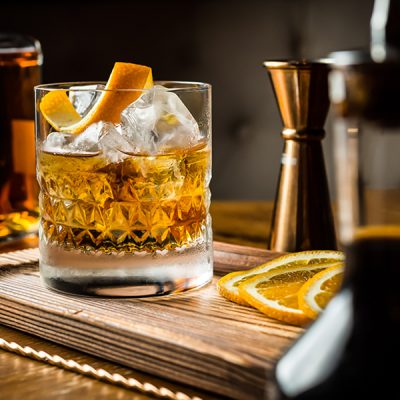 This winter old-fashioned drink is perfect for those chilly days when you need something to warm you up.
2oz bourbon
1/2oz winter spice simple syrup
2 dashes orange bitters
2 dashes aromatic bitters
Stir all ingredients with ice and strain into a rock glass!
Winter spice simple syrup, warm simple syrup, stir in cinnamon, allspice, nutmeg, and a hint of clove to taste.